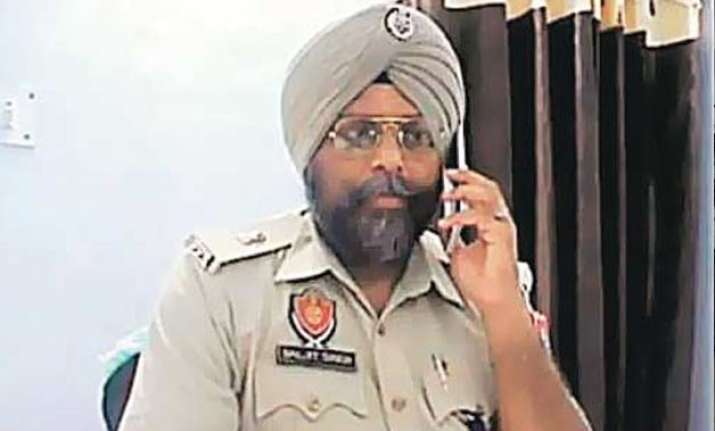 Kapurthala: Gurdaspur SP( Detective) Baljeet Singh who died fighting terrorists in Dinanagar on Monday was not the first from his family to sacrifice his life in the line of duty.
Baljit had also lost his policeman father in a terror attack during the height of militancy in Punjab nearly three decades ago.
Not only him, Baljit's first cousin, Manpreet Singh, a constable in Punjab Police, killed by terrorists in Tarn Taran in 1991.
Baljit was recruited in Punjab Police in 1986 on compassionate grounds after his father Achar Singh, an assistant sub-inspector-rank police official, was killed in a suspected terrorist attack in Moga in 1984.
Baljit was promoted to the rank of SP in July 2013 and had taken over as SP (D) on May 12 this year.
"First my brother, then my son and now Baljit, our family has been on the forefront when it comes to serving the nation. They have made us proud…but on a personal front, it's an irreparable loss to us," said the officer's  81-year-old uncle Amar Sing, fighting back his tears.
Punjab Police Chief Sumedh Saini personally devised and supervised the counter-terrorist operation in Gurdaspur on Monday as the instructions from Delhi were to capture at least one of the three jehadis alive if possible.
"We could have bombed the three terrorists out within an hour of the attack but Punjab Police was told to see if they could capture a jihadi alive. The brave SP (Gurdaspur) Baljeet Singh died in this attempt as he opened a door inside the Dinanagar police station to injure and capture a terrorist. Unfortunately, the jihadi fired a AK47 burst before he fell down as a result of which SP Baljeet was hit fatally on this forehead,"  a Indian counter-terror expert told Hindustan Times.
Seven persons - four civilians and three policemen including Baljit, were killed by heavily-armed militants who stormed a police station in the district on Monday.