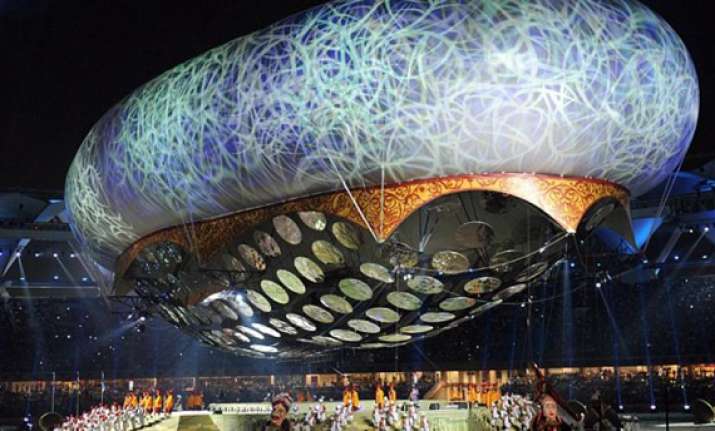 New Delhi, Mar 5: A number of documents related to Commonwealth Games projects have either gone missing or are are untraceable making tough the ongoing probe into alleged irregularities in conduct of the Games.

Sources said that problems were being faced by officials of various probe agencies including the Central Vigilance Commission (CVC), Central Bureau of Investigation (CBI), Enforcement Directorate (ED) and Income Tax (IT) department. 

"There are many documents related to the projects which are untraceable. A number of documents were missing from the Organising Committee office," a senior CVC official said. 

He said that multiplicity of the probe agencies was also adding to the problem.

"As many agencies are investigating the projects, the officials are taking with them relevant documents or at times the whole file. It makes the enquiry by other agencies difficult," the official said.

The documents were related to tenders, pre qualification notices, work orders, payment details of contractors, officials involved in taking the decisions and other things. 

The anti-corruption watchdog is looking into 58 cases and the CBI has registered 15 FIRs related to alleged graft and irregularities in the projects carried out by different civic and construction agencies in the run up to the mega sporting event held here between October 3-14, 2010. 

"The matter is being discussed by the investigators.  Meanwhile, the government departments have been asked to preserve the documents related to the CWG works," the official added.

Of late, the Games organising body has digitised the relevant available documents of the projects to assist in the probe and to avoid damage to them.

The move came after the OC authorities found that some of the documents related to court cases filed by private companies were missing from its files.

The sporting extravaganza, hosted by the country for the first time, was marred by the allegations of corruption.

Prime Minister Manmohan Singh appointed Shunglu Committee and the Comptroller and Auditor General (CAG) had in their reports pointed out loss worth several crores to the exchequer while executing CWG related projects by the Government departments.

The CVC is also working on an exclusive report citing corruption and other grave irregularities allegedly done by government officials in executing Games related projects. 

Of the total 58 cases being probed by the CVC, a maximum of 24 are related to Ministry of Sports and Youth Affairs, 11 to Ministry of Urban Development, nine to the OC, three each to Municipal Corporation of Delhi (MCD), Government of National Capital Territory of Delhi (GNCTD), New Delhi Municipal Council (NDMC) and Ministry of Information and Broadcasting, among others.

One work each carried out by Ministry of Earth Sciences and Engineers India Limited (EIL) were also being investigated.