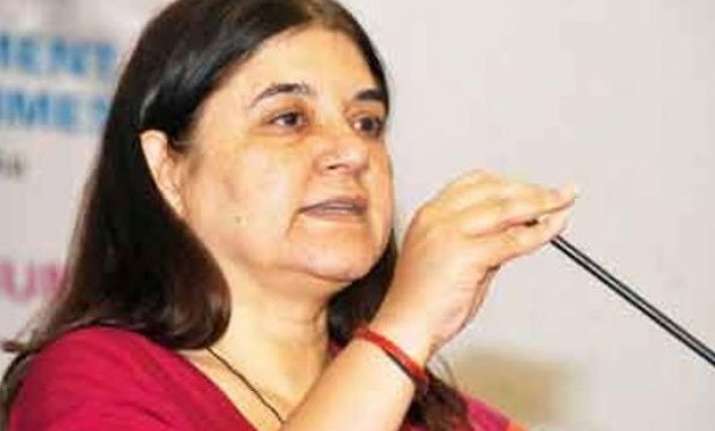 Jaipur: In a reversal of government policy on female feticide, Union women and child development minister Maneka Gandhi on Monday said she has suggested that child sex determination during pregnancy be made compulsory to track women pregnant with a girl child as a measure to check female foeticide.
"A proposal is under discussion in the Cabinet to evolve a system that can easily track attempts at female feticide (by parents) instead of punishing the fraternity involved in the medical processes," Maneka said at the All India Regional Editors Conference here.
"In my personal view, the woman should be compulsorily told that whether it is a boy or girl child whom she is going to give birth," she added.
The idea, she said, has been discussed with the health ministry but a consensus hasn't been reached.
"It should be registered to be able to check whether they have given the births or not," the minister for Women and Child Development said.
It is a different way to look at this problem (female foeticide), which could be solved with this idea, she said.
"We cannot keep catching people doing (illegal) ultrasound," she said, adding that arrest of such people was not a permanent solution.
"This will ensure institutional deliveries and virtually abolish the practice of home deliveries in certain areas of the country. Home deliveries pose a threat to a newborn as there might be an attempt on its life," she said.
She said that it is the "developed states" which are the worst offenders of killing the girl child, while there isn't so much discrimination in the "developing" states.