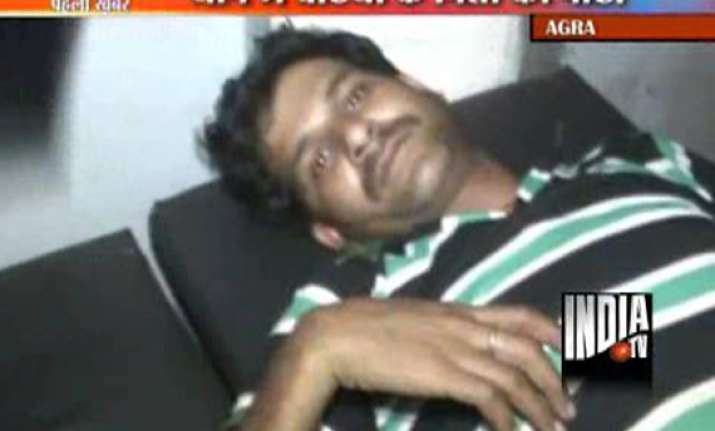 Agra, Apr 18: Santosh Kumar, a sub-inspector posted at Foundry Nagar police outpost in Agra brutally bashed up a man on Tuesday, after the latter went to inquire about his lost daughter.
The daughter was later found from the police outpost.  
Brajmohan was on work, when somebody informed him that his daughter was missing.  
When Brajmohan  went to the police outpost, the sub-inspector Santosh Kumar asked him whether he was the father of the girl.  
As Brajmohan took time in replying,  the furious policeman began bashing him up.  
Following uproar from the local media, Santosh Kumar later flatly denied that he had beaten up the man.  
Ram Suresh Yadav, circle officer, said the incident will be probed into.