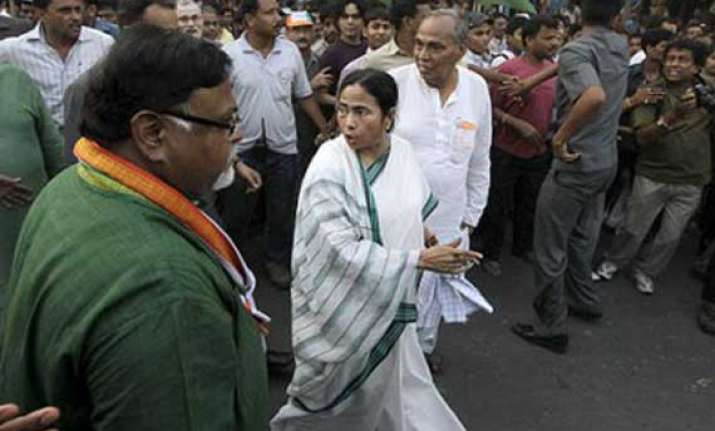 Jhargram (WB): The convoy of West Bengal Chief Minister Mamata Banerjee tonight found itself going down a wrong route in the jungles of the former Maoist stronghold of West Midnapore district, police said.
The convoy, which was not being led by a pilot van and had fewer security personnel accompanying it than usual, took the wrong turn towards Gopiballavpur from Lodha Suli instead of turning right towards Jhargram at a crossroads, sources said. Mamata's car was at the head of the convoy and it was the chauffeur who had unwittingly taken the wrong turn, officials said.
After realising they were headed down the wrong route, the convoy immediately turned back and took the correct road along state highway-9.
The chief minister thereafter reached the state guesthouse at Jhargram Rajbari safely at about 10.30 P.M., police said.
Mamata decided to travel to Jhargram this evening to review the flood situation there caused by an overflowing Subarnarekha river which has swollen due to release of water from Galudi Dam in Jharkhand following incessant rainfall caused by cyclone 'Phailin'.
She skipped a tour of Amta and Udainarayanpur, two flood-hit blocks in Howrah district, after reports reached her of the grim situation in West Midnapore district.
Four blocks - Gopiballavpur-I, Gopiballavpur-II, Nayagram and Sankrail - in Jhargram sub-division have been inundated by the overflowing Subarnarekha.
Mamata will visit the flood-affected areas tomorrow, official sources said.