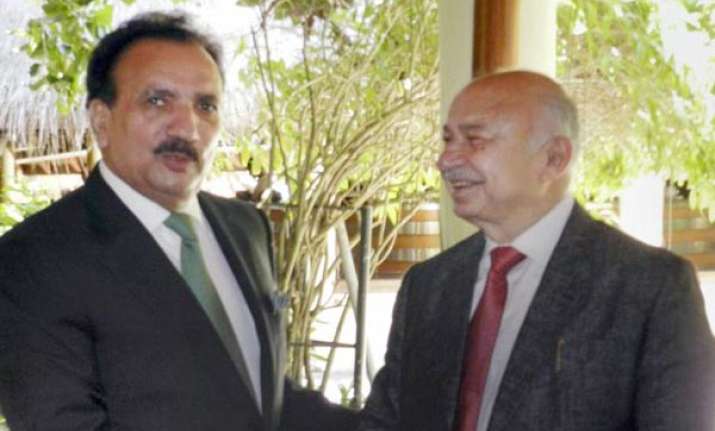 New Delhi, Dec 15: Visiting Pakistani Interior Minister Rehman Malik on Friday night enjoyed the lavish spread at a dinner hosted by his Indian counterpart Sushilkumar Shinde and relished the food.
The sit-down dinner at the government-run Hotel Ashoka here featured nine items - "Murg Rehana", "Gosht Rogan Josh", "Corn Palak", "Nishatganj ki Jalfrezi", "Dal Frontier", Murg Dam Biryani", "Paneer Rehana", "Mushroom Hussainabadi" and "Vegetable Dum Biryani", informed sources said.
Malik was seated at a table with Shinde and two Indian ministers of state for home, R.P.N. Singh and Mullapally Ramchandran, and the four carried out light conversation, including on films made in both countries.
A waiter who was serving the table told IANS that Malik enjoyed his food and even took second helpings of some items.