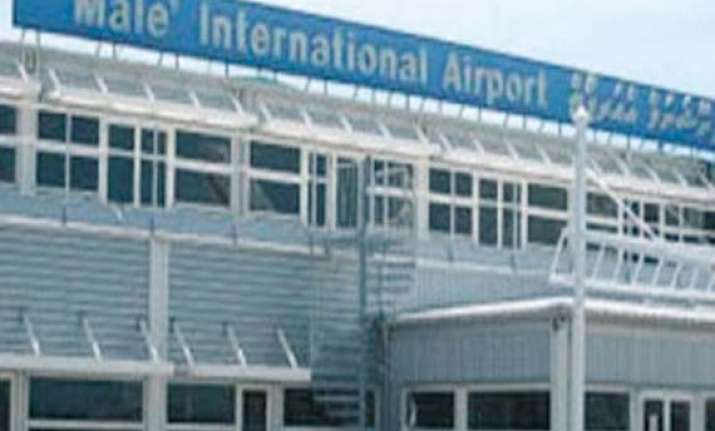 Hyderabad, Dec 16: Malaysian Prime Minister Najib Tun Razak, who is scheduled to visit New Delhi for India-Asean meet between December 20-21, is likely to discuss with Prime Minister Manmohan Singh the issue of GMR's now scrapped Male Airport project in which MAHB holds 23 per cent stake.
"The heads of the governments (Malaysia and India) are going to meet in New Delhi next week.
There may be some discussion (on Male airport issue). There will be sideline meetings in Delhi," Malaysia's Consul General in Chennai Citra Devi Ramiyah told reporters in Hyderabad.
Malaysian government owned MAHB holds 23 per cent, while GMR holds 77 per cent stake in GMR Male International Airport Pvt Ltd, a joint venture formed for developing Ibrahim Nasir International Airport in Maldives.
The Malaysian Prime Minister is visiting New Delhi on December 20 to commemorate 20 years of India-Asean partnership. He is expected to meet Prime Minister Manmohan Singh during his visit.
Ramiyah said the Malaysian government has not yet initiated any move towards claiming compensation form the Maldivian Government for abruptly terminating airport.
The new Maldivian government had on November 27 terminated the contract given to GMR-MAHB consortium in 2010 during the previous regime of President Mohamed Nasheed. The issue had sparked protests from both Indian and Malaysian governments.
When asked whether MAHB is moving a petition for compensation from the Maldivian government, the diplomat said: "At this juncture it is very early to comment because the Singapore court had just made the decision.
 The Maldivian government wants to do the project on its own and willing to compensate financially. So, it is very early for us to comment."