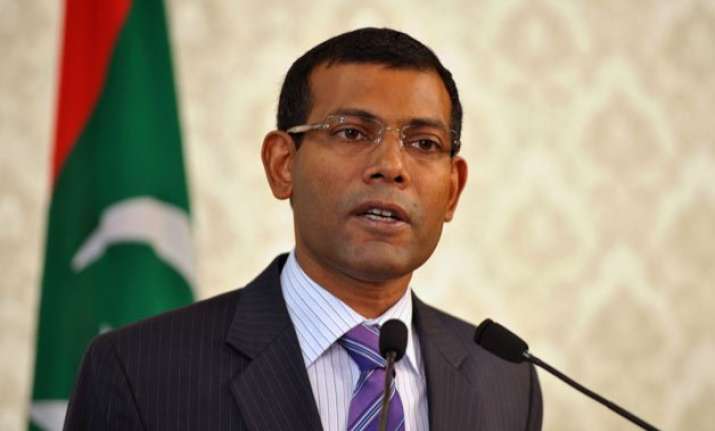 New Delhi: India today downplayed the Maldivian President's remarks to External Affairs Minister Sushma Sawaraj that his government will not tolerate foreign interference in domestic issues, saying the message was for "larger audience and not for India only".
According to top official sources, the conversation between Swaraj and Maldivian President Abdulla Yameen during her recent visit there was not only about India's views on Maldives but also on the UN report on "illegal detention" of Maldivian President Mohamed Nasheed.
When asked about a stern message to Swaraj by Yameen that his government will not tolerate "foreign parties" to interfere in domestic issues, the sources said the President was not only addressing to India but also the UN, Commonwealth and other countries which have spoken to him about arrest and detention of Nasheed.
"Yameen's position was a larger position addressed to the international community. We went in speaking to him about our views on what was conducive to the stability, progress, prosperity, democracy and development of Maldives. So, there are confabulations which were intersecting but not identical messages," they added.
What India did was to get across the message by meeting the next senior most leader in Nasheed's Maldivian Democratic Party (MDP) since the former President was not available, the sources said, adding that what Yameen said was meant for international community and India's message was for Maldivian government and its people.
"So, the messages were not mirror-image," they added. Recently, the UN Working Group on Arbitrary Detention (WGAD) has ruled that Nasheed's imprisonment on a terrorism charge was arbitrary.
On what made India reengage with Maldives when earlier this year Prime Minister Narendra Modi dropped his plans to visit the island nation while touring that region, the sources said, "If you ask whether there are issues in Maldives. Yes there are but situation is not same as what was in March." They also noted that a Prime Ministerial visit amidst "clearly sharp political tension" which prevailed in March would not have been appropriate.
The sources also hoped that Maldives will return to normal democratic politics.