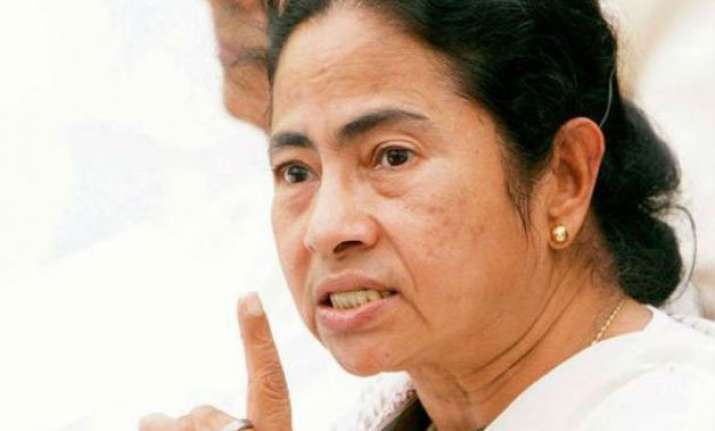 Kolkata: Six days after thousands of protestors went on rampage in Malda district of West Bengal allegedly in protest against an objectionable comment made against Prophet Mohammad by a leader of the Bharat Hindu Mahasabha, state Chief Minister Mamata Banerjee today ruled out any communal tension in West Bengal.
The violence in Kaliachak in Malda district, according to Mamata, was a result of a scuffle between the BSF and local people. More than a dozen policemen were injured while about 30 vehicles were torched after a massive Muslim protest rally turned violent in West Bengal's Malda district on Sunday.
"What happened there is a different issue. It was an issue between BSF and the local people. You should not ask such questions here because it is distorted and what happened there is disinformation," Mamata quipped when asked about the situation in Malda.
Violent mobs ransacked a police station, and the violence soon spread from a rally organised by the Anjuman Ahle Sunnatul Jamat (ASJ). The protesters drove out the policemen and set a part of the Kaliachak Police Station on fire, including the barracks, eyewitnesses said.
However, Mamata does not see it as it is. "There was a quarrel between BSF and locals. It has nothing to do with the state government, party or administration. We managed the situation," Banerjee told reporters at the concluding session of the Bengal Global Business Summit.
"We have a peaceful atmosphere in the state. There is no communal tension here," Banerjee reiterated.
A suo motu FIR lodged by the police a day later named 30 suspects responsible for causing the riot. 10 were arrested, six of who walked on bail soon after.
The area, in the north Bengal district of Malda bordering Bangladesh is known to be a hub of criminal activities including smuggling, running of counterfeit currency rackets, opium farming and human trafficking. No surprises then that the police station would have housed records of such organised crimes and their destruction would benefit criminals who may be internationally connected.
Meanwhile, BJP has attacked the Trinamool Congress government in West Bengal over the "rampaging communalism" in Malda, alleging that the accused behind it are indulging in violence under its protection.
The BJP has also accused Banerjee's Trinamool Congress of protecting those behind Sunday's violence.
(With PTI inputs)