Follow us on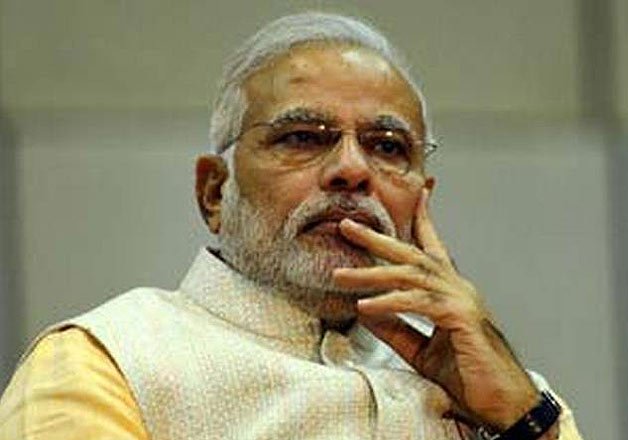 1.PM to launch new power scheme in Patna
Patna: Prime Minister Narendra Modi will today launch a new scheme, Deen Dayal Upadhyaya Gram Jyoti Yojana, for power sector reforms in rural areas with a view to ensuring round the clock eletricity supply to farmers and rural households.  "Prime Minister will be launching Deen Dayal Upadhyaya Gram Jyoti Yojana (DDUGJY) today in Patna
2. PM Modi to launch 4 ICAR schemes
New Delhi: To take research innovation to farm fields, Prime Minister Narendra Modi will launch four new schemes at the 87th foundation day of Indian Council of Agricultural Research to be held at Patna today. The new schemes — Farmer First, Student Ready, ARYA and Mera Gaon Mera Gaurav (My village, My Pride) will be implemented by the ICAR
3. Bihar NDA leaders to attend PM Modi's Parivartan rally
Muzaffarpur: Prime Minister Narendra Modi will today address mega Parivartan Rally at Chakkar Maidan. All top NDA leaders from Bihar comprising the Lok Janshakti Party (LJP) supremo Ram Vilas Paswan, Rashtriya Lok Samata Party (RLSP) chief Upendra Kushwaha and the Hindustani Awam Morcha (HAM), Secular, leader Jitan Ram Manjhi would attend Modi's rally at Chakkar Maidan in Muzaffarpur.
4.Youth Cong workers protest NaMo's Bihar visit
Patna: Youth Congress workers from different districts would reach Muzaffarpur on July 25 to hold protest demonstration during the PM's rally.
5.President Mukherjee completes three years in office
New Delhi: President Pranab Mukherjee today complete his three years in office. To mark this occasion, Mr Mukhejee will host a dinner for the Council of Ministers and other dignitaries
6.Manohar Parrikar to inaugurate Mai Bhago Armed Forces Preparatory Institute
Mohali: Defence Minister Manohar Parrikar will today inaugurate Mai Bhago Armed Forces Preparatory Institute in Mohali at 12 Noon. This will be the country's first ever school to prepare young women for the armed forces
7.Celebrations at Kargil War Memorial today
Drass: The celebrations at Kargil War Memorial will be held today at Drass and would be followed by wreath laying ceremony on July 26.