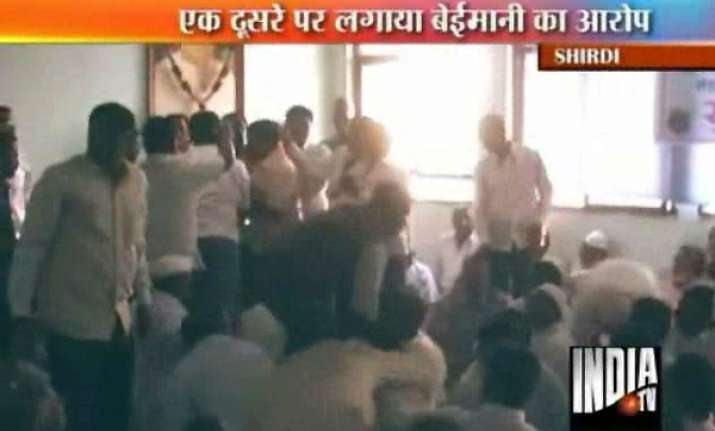 Shirdi, Feb 6: Primary school teachers shouted, abused and fought one another like unruly students on Sunday during the elections for the office-bearers of Primary School Teachers' Co-operative Bank in Ahmednagar district.

Both groups first shouted slogans against each other which later degenerated into abuses and later into fisticuffs.

The co-operative bank chairman and other office-bearers were being elected at the annual general meeting, but just before the polls, some of the directors revolted against the present dispensation.

This led to the defeat of the ruling group for the chairman's post and the teachers then came to blows.