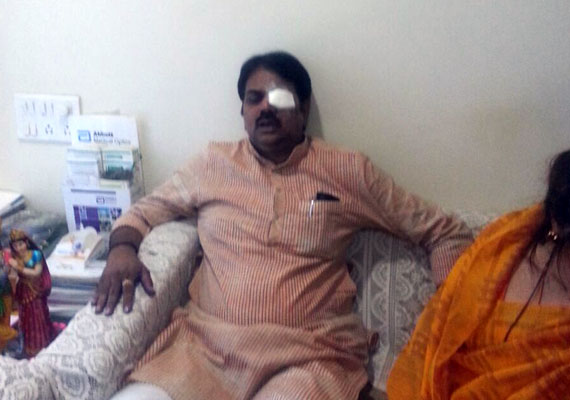 Mumbai: Dhangar community activists threw ink at Maharashtra Cooperatives Minister Harshvardhan Patil at Bhigwan in Pune district on Friday.
The incident occurred when the activists were demanding the Scheduled Tribe (ST) status for their community.
The Dhangar agitation has intensified across the state in the past three weeks. Patil's left eye has been seriously injured in the ink attack.
He said that he was feeling "extreme pain" and was shifted to Ruby Hospital in Pune city.
He suspected that there was some chemical in the ink, which also led to burnt holes on the clothes.