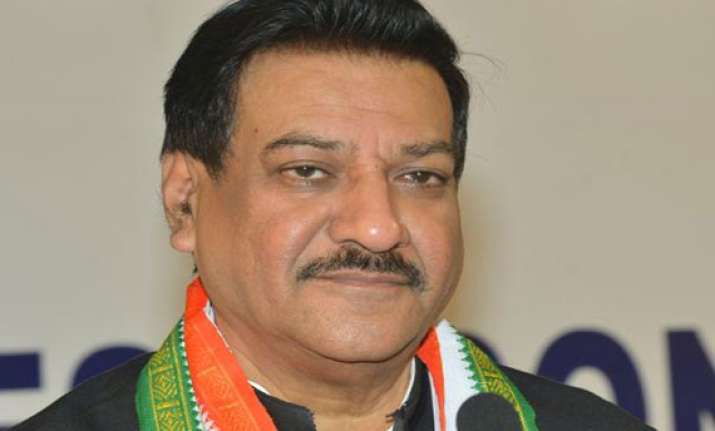 Mumbai: Reeling under the humiliating defeat at the hands of NDA in the state, Maharashtra Chief Minister Prithviraj Chavan held discussions with leaders of the state party unit here today.
Chavan discussed the election result with Maharashtra Pradesh Congress Committee (MPCC) president Manikrao Thakre and it was decided that resignations of Employment Guarantee Scheme (EGS) Minister Nitin Raut and Industries Minister Narayan Rane will not be processed for acceptance, sources said.
Rane also met Thakare and their meeting lasted for nearly 30 minutes.
Thakare also held talks with Raut, who along with Rane held deliberations with Chavan.
Raut resigned on moral grounds following the defeat of party nominee in Nagpur Lok Sabha seat yesterday.  Senior BJP leader
Nitin Gadkari
has trounced the sitting Congress MP Vilas Muttemwar to win his debut Lok Sabha election from the RSS headquarters.
Rane stepped down in the wake of his son and sitting MP from pocket-borough of Ratnagiri-Sindhudurg seat, Nilesh Rane losing to a Shiv Sena nominee.
Meanwhile, a meeting of all candidates, senior leaders, party office-bearers and ministers is convened on May 20.
In its worst ever performance, Congress was reduced to just 2 seats in the state which sends 48 MPs to Lok Sabha, while the tally of its alliance partner NCP was whittled down to 4 due to the unprecedented saffron tide. The NDA won 42 seats from the state.