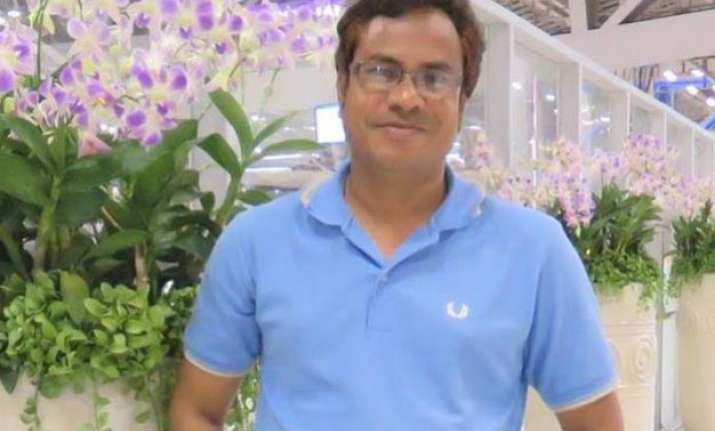 New Delhi: In a rare incident of the sort, the headmaster of a Madrasa in Kolkata was allegedly beaten up by maulanas for teaching his students India's national anthem. The headmaster, Kazi Masum Akhtar, has been banned from entering the Talpukur Aara High Madrasa in the heart of the state capital.
The irony here is difficult to miss as it was in West Bengal that Nobel laureate Rabindranath Tagore had penned the national anthem 'Jana Gana Mana'.
The maulanas and clerics of the government recognised school who attacked Akhtar are said to be rooting for ISIS, sources said. A fatwa has also been issued by the clerics against Akhtar prohibiting him to enter the school's precincts till he wore the traditional Muslim attire of kurta and short pyjamas and also grew a beard, the length of which would be decided by the Madrasa's maulanas.
A clean-shaven Akhtar, who dons shirts and trousers, is bemused by the Fatwa. As it turns out, the maulvis have asked him to send photos each week about the progress of his beard. According to them, singing the "Hindu" national anthem and hoisting the Tricolour in an Islamic teaching institution are anti-Islamic.
Back in March, Akhtar was beaten up by iron rods, in which his skull was split, resulting in a severe head injury that left him in the hospital for months. He has also written to West Bengal Chief Minister Mamata Banerjee, the Governor and the chairman of State Minorities Commission six times, but his pleas have fallen on deaf ears.
Besides his liberal outlook, Akhtar's support for girls' education is also said to have enraged the maulanas. Akhtar started a campaign in which he persuaded the parents of girls to allow them to continue their education and denounce child marriage. Before being assaulted, he had started counselling poor Muslim parents which further agitated the maulvis.
Authorities too appear to have turned a cold shoulder to Akhtar. As it turns out, the Police Commissioner has written to the Minorities Commission saying that he is in no position to provide security to Akhtar since "his presence in the area might lead to communal tension".