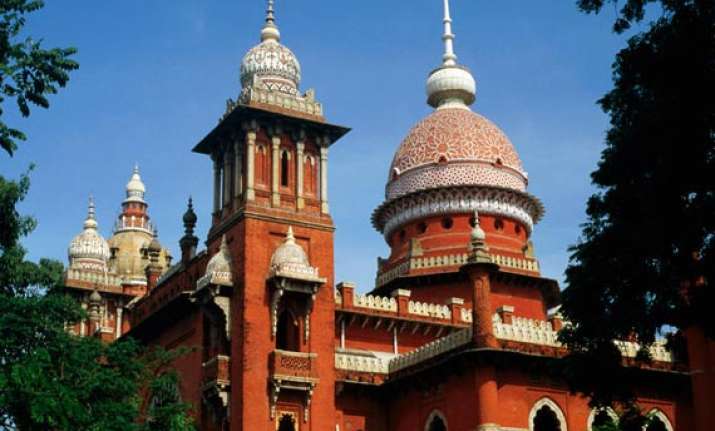 Chennai : Madras High Court has set aside an order of Central Industrial Tribunal reducing the punishment of dismissal awarded to a State Bank of India employee for alleged misappropriation of funds in 2001.
Justice D Hariparanthaman, while allowing the petition by the bank, observed that the tribunal erroneously preceded that the duty was cast upon the bank to prove the instances quoted by the discharged employee N Raja Sekharappa that for similar misconduct other employees were awarded lesser punishment.
Sekharappa, a record keeper in Thirukkovilur Branch of the bank, was dismissed on February 23, 2001 after an inquiry into four charges related to misappropriation of funds by him in not crediting the remittance to the credit of the state government account on 15 occasions.
He challenged the dismissal on the ground that he had been discriminated against as two other employees who allegedly committed similar offences were given lesser punishment.
The tribunal reduced the punishment of discharge to reduction in timescale of pay by three stages for three years and directed the bank to re-instate the employee with 50 per cent of full back wages and other attendant benefits.
The Chief General Manager of the bank, Chennai, challenged the tribunal order in the high court.
Justice Hariparanthaman said he had no hesitation to quash the order of the tribunal. Quoting a Supreme Court judgement, he said the duty was cast upon the employee to let in necessary evidence to prove that lesser punishment was awarded to other employees in such misconduct in the past.