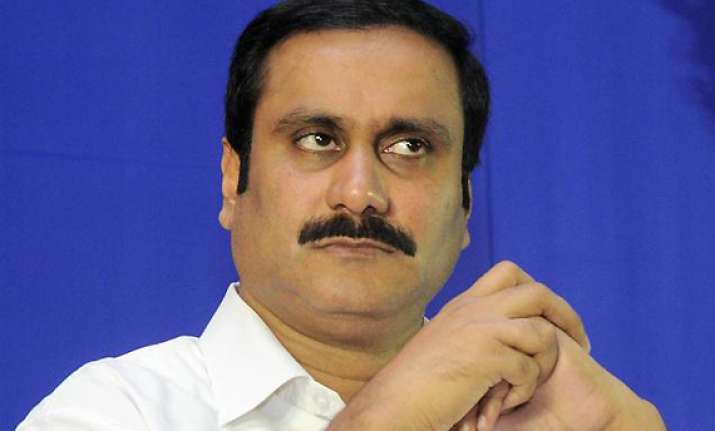 Chennai, Aug 10: Madras High Court today granted anticipatory bail to PMK leader and former union minister Anbumani Ramadoss in a case related to vandalisation of a toll plaza in Villupuram District allegedly by party cadres on August 8, but rebuked him for failure to control his followers.
Holding a special sitting to hear the matter, Justice Rajendran directed Ramadoss to deposit Rs two lakh at the Judicial Magistrate Court in Ulundurpet, Villupuram District, and appear before the investigating officer at 10.30 AM for two days after completing his bail formalities.
He shall also execute a personal bond for Rs 20,000 and furnish two sureties for a like sum each, the judge said.
Ramadoss, son of party founder-leader P Ramadoss, has filed the petition apprehending arrest in connection with the August 8 violence at the Chengurichi Toll Plaza.
According to the prosecution, some PMK cadres, who had accompanied him, had indulged in violence because Ramadoss was made to wait at the toll gate.
Justice Rajendran said "the petitioner being the leader of a political party, ought not to have allowed his cadres to indulge in such activities and ought to have exercised adequate control over them."
Petitioner's counsel submitted that Ramadoss had asked the cadres involved in the incident to surrender to police.
Noting that the leader had instructed his cadres not to indulge in such acts in future, they said, he would take moral responsibility for such incidents in future.
Advocate General A L Somayaji and State Public Prosecutor S Shanmugavelayutham strongly opposed any anticipatory relief to Ramadoss, saying he was facing three cases already.
The PMK men got into a quarrel with the toll plaza staff, and ransacked it. They damaged computers and other accessories, Somayaji said.