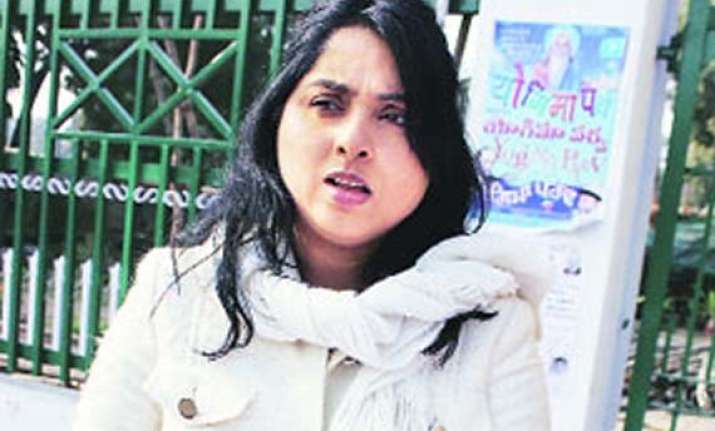 Dehradun: Two months have elapsed since Uttarakhand High Court directed the state's IG (prisons) to look into the delay in shifting back the main convict in Madhumita Shukla murder case Amarmani Tripathi and his wife from Gorakhpur to Haridwar jail but the latter is yet to act in the matter.
Expressing disappointment over the inaction on part of the jail official in the matter, Madhumita Shukla's sister Nidhi Shukla has alleged that the state authorities are under political pressure.
"It is two months since the court order came on August 14 and nearly a month since I met Uttarakhand's IG (prisons) Vinod Sharma to hand him a copy of the court order with a request to act on the matter at the earliest but nothing has been done yet," the slain poetess's sister told PTI today.  
Nidhi on whose petition the high court had issued the order, said it shows that the authorities here are under some kind of pressure not to proceed in the matter.  
"They are obviously under pressure otherwise why wouldn't they have acted promptly in a sensitive matter like this," she said.
However, Nidhi said she had not lost all hope and will knock at the doors of the IG (prisons) once again requesting him for quick action for the sake of justice to her slain sister.
"I  think I will have to approach the official concerned again with a request for early action in the matter," she said.
Alleging that Amarmani and his wife have been living comfortably at Baba Raghavdas Medical College Gorakhpur on health grounds for a long time, she said "it is a mockery of imprisonment".
"The former UP minister who was a Samajwadi Party MLA from Gorakhpur still wields considerable influence in the area and is enjoying VIP facilities at a hospital in that city. It is a mockery of imprisonment. I want him and his wife to serve their life sentence in the case according to the provisions of the jail manual," she said.
"The couple should be sent back without further delay to Haridwar jail from where they had been taken to Gorakhpur more than two years ago," she said.
According to Nidhi, the couple had been taken to Gorakhpur from Haridwar jail in connection with a hearing over two years ago.
They were kept in Gorakhapur jail for a few days and then they had themselves hospitalised there on medical grounds.  
They have not been brought to Haridwar jail since then where they should have been lodged, she said.  Justice U C Dhyani of Uttarakhand High Court had given the orders on August 14 on a writ petition filed by Nidhi seeking transfer of the main convicts in the case to Haridwar jail where they were lodged earlier.
Amarmani Tripathi was a former Cabinet minister in Samajwadi Party government in Uttar Pradesh led by Mulayam Singh Yadav.