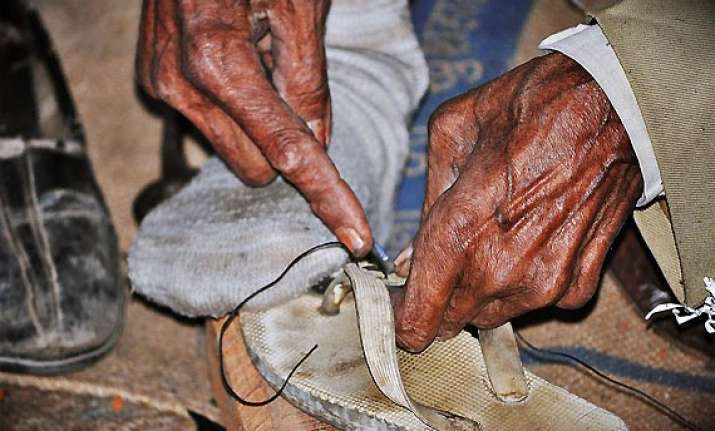 Chandigarh: He may have lost 16 elections, but it has not deterred 73-year-old cobbler Om Prakash Jhakku from trying his luck once again from the Hoshiarpur seat of Punjab.
Jhakku, who runs his shop from a small rented kiosk in the Kotwali Bazaar in Hoshiarpur, has contested 16 elections unsuccessfully—three Lok Sabha, seven assembly and rest for municipal committee and panchayats.  
"If Narendra Modi, a chai wala (tea seller), can contest for the Prime Ministerial post, why cannot I contest for MP," said Jhakku, who campaigns on a scooter gifted to him by his grandson.
"Vote for me," he pleads whoever he meets.
Jhakku will slug it out against Congress sitting Jalandhar MP Mohinder Singh Kaypee, BJP's Vijay Sampla and AAP's Yamini Gomar on April 30 when Punjab will go to polls.  
He has contested on the tickets of Bhahujan Samaj Party, Janta Dal, Lok Bhalai Party, Lok Jan Shakti Party and also as an Independent candidate.
"I started my political career in 1978 and fought 16 elections till date. I have never won elections, but still my fight will continue because I want to do something for the poor," he says when asked about his idea behind fighting polls.