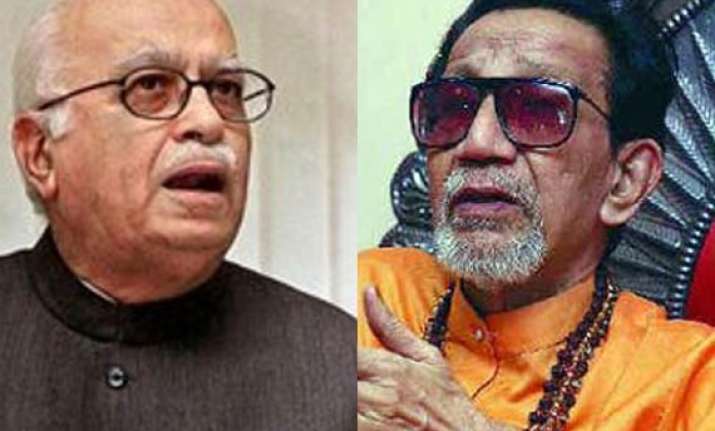 New Delhi, July 02:  A day ahead of the all-party meet called by the government to discuss the conflicting versions of the Lokpal Bill, senior BJP leader LK Advani said the BJP-led National Democratic Alliance (NDA)will attend the meet as it is committed to a strong Lokpal. However, Shiv Sena - one of NDA's parties - has decided to skip the meet.

The decision comes after the NDA held a meeting this evening to finalise its stand on the Lokpal Bill.

Addressing the media after the meeting, Mr Advani said the NDA will put forward its views on Lokpal at the all-party meet.

"After going there, we will express our views. Whatever we will say, we hope that a strong Lokpal draft is introduced which can stop corruption at all levels," said Mr Advani.

"In the last 6-8 months, there has been a strong public debate on Lokpal...We are hoping that that opinions of Opposition, civil society, etc will be considered," he added.

Mr Advani also said that Sushma Swaraj, Arun Jaitley and Sharad Yadav will represent NDA at the meet.

Senior BJP leaders like LK Advani, Rajnath Singh and Murli Manohar Joshi met Anna Hazare on Friday morning. After its briefing by Mr Hazare on Friday, the BJP said that it is in favour of a strong and effective Lokpal (Ombudsman).

As the major Opposition party, the BJP has also yet to publicly state its stand on the headline of the Lokpal controversy - whether the new law against corruption should cover the Prime Minister's office. An essential, says Anna; an impossibility, retaliates the government. Asked why the BJP had not spelt out its own position, BJP President Nitin Gadkari, in an interview to NDTV, said, "We are yet to take a decision on this. Our committee is studying the proposals and we will respond in Parliament.