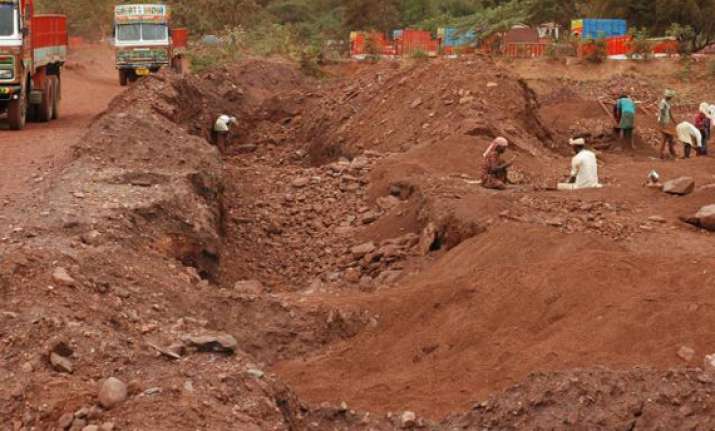 Bangalore: In a U-turn, the Karnataka government yesterday decided to hand over illegal iron ore mining cases, barring exports which would be probed by CBI, to Lokayukta police.
A cabinet meeting chaired by Chief Minister Siddaramaiah decided that several cases of illicit extraction, trading, transportation, evasion of forest development tax and royalty and related matters, would be probed by Lokayukta police.
In a recent cabinet meeting, it had been resolved to hand over such cases to a special investigation team, as suggested by Chief Secretary S V Ranganath but it was shot down with the government plumping for CID, which is now replaced by Lokayukta police.
Briefing reporters, Law Minister T B Jayachandra justified the move, saying Lokayukta police would do a better job and they can prosecute the accused quickly in Lokayukta courts.
In addition, the government would also establish special courts, including in Bellary, to try cases relating to illegal mining, Jayachandra said, adding, the CBI would probe illegal export of iron ore from nine ports in Karnataka and neighbouring states, including Goa.
The minister said in cases involving money laundering implications, the Enforcement Directorate has already made good progress in their investigation.