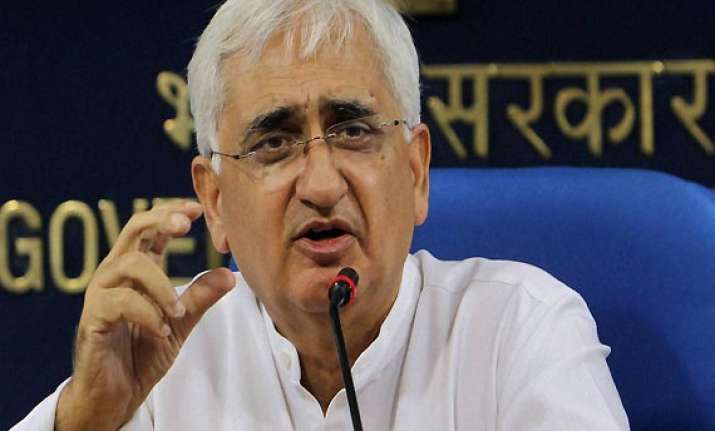 Dehradun: Admitting that the situation along the country's borders with Pakistan is not normal at the moment, External Affairs Minister Salman Khurshid today said the Centre will have to explore at what level dialogue between the two countries can be taken up.
"Just a few days ago five of our soldiers were martyred at the border where ceasefire violations are frequent. This shows things are not normal along the LoC as of now," Khurshid told reporters here.
However, expressing keenness for normalising ties between the two countries and resumption of dialogue, the Union Minister said, "We will have to see what steps are needed to normalise the situation and at what level the two countries can engage in dialogue."
"We will have to assess all these things first, then alone can we tell you what we are going to do regarding talks with Pakistan," Khurshid said in reply to a question from reporters here.
On Chinese incursions in Ladakh region, Khurshid said it has been happening but the situation is under control.