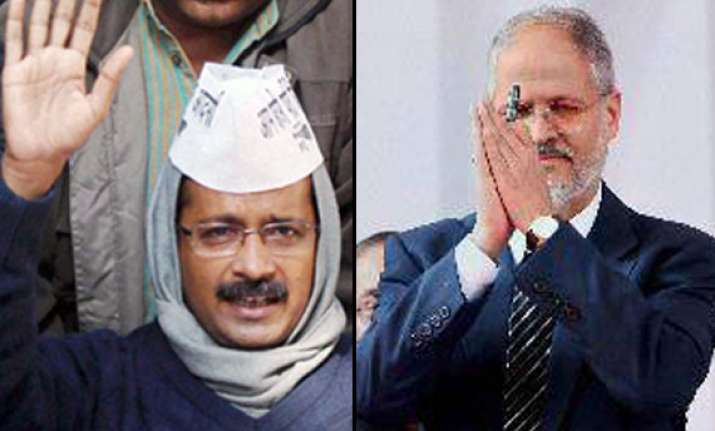 New Delhi: The Delhi legislative assembly today refused to give leave to AAP chief minister Arvind Kejriwal to introduce the Delhi Jan Lokpal Bill.
42 members stood up against the introduction, with BJP, Congress members standing up.  27 AAP members stood up favouring the introduction.
The Speaker then announced that the Delhi Jan lokpal Bill stands "not introduced".
The voting took place as the culmination of an angry debate in which BJP and Congress alleged that the bill was being brought before the House despite the objections raised by the Lt Governor.
Earlier, Delhi's feisty chief minister Arvind Kejriwal today introduced the Jan Lokpal Bill, 2014 inside the Assembly amidst commotion and pandemonium, despite the Lt Governor in his message to the Assembly clearly asking members not to take up the bill.
Kejriwal, after introducing the bill, demanded a voting on the bill.