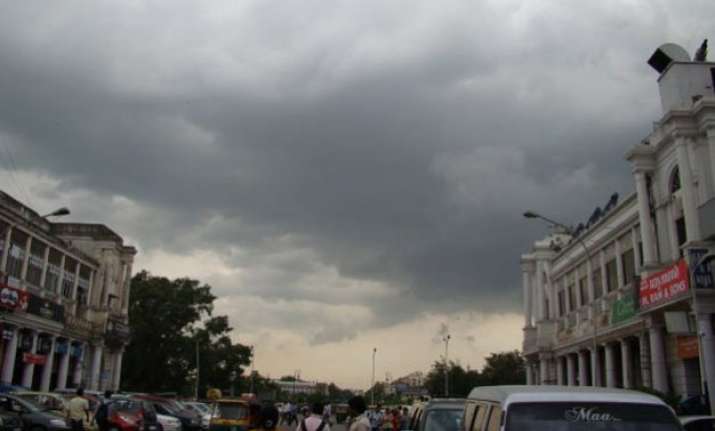 New Delhi: Delhiites today got some respite from the intense heat following light rains in different parts of the national capital.
Residents were reeling under the extreme heat for last few days with maximum temperatures hovering above 40 degree Celsius and touching 42.6 degree Celsius on May 9.  After a cloudy morning, the city was hit by a dust storm accompanied by light showers.
"A dust storm with  wind speed of 80 kms per hour hit the national capital," said an official of MeT department.  The minimum temperature settled at 27.5 degree Celsius, which was two notches above normal.  The department's official said that humidity level was recorded as 61 per cent till 8.30 AM in the morning.  
Yesterday, Delhi recorded a day temperature at 38.7 degree Celsius which was one notch below normal, while the minimum temperature was recorded at 26 degrees Celsius, a notch above normal.