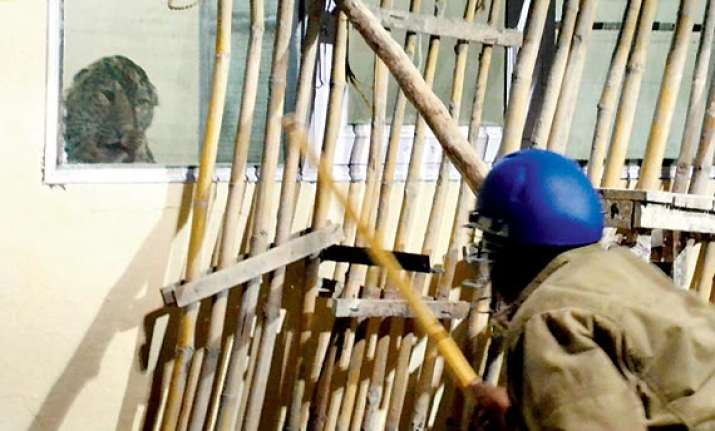 Saharanpur: A leopard was today sighted in the jungles near two villages in the district, triggering panic among people.
The feline was seen by villagers working in their fields in Ghumgarh and Shimlana villages.  
Forest department and police officials started a combing operation that lasted for four hours but managed to trace only the footprints of the big cat, an official said.