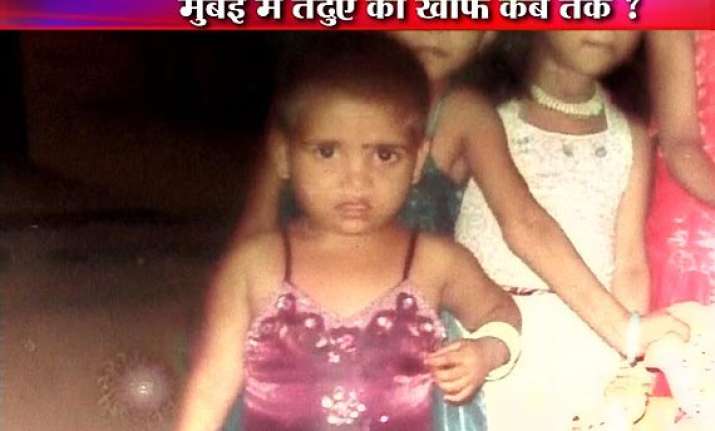 Mumbai: A stray leopard pounced on Hiya Mhase, a four-year-old girl this morning in Khadakpara near Aarey Colony, wounding her critically.
The girl was rushed to Siddharth Hospital, where she succumbed to injuries.
The attack took place at around 6 am today.
The Aarey Milk Colony in Goregaon adjoins Sanjay Gandhi National Park in Borivali.