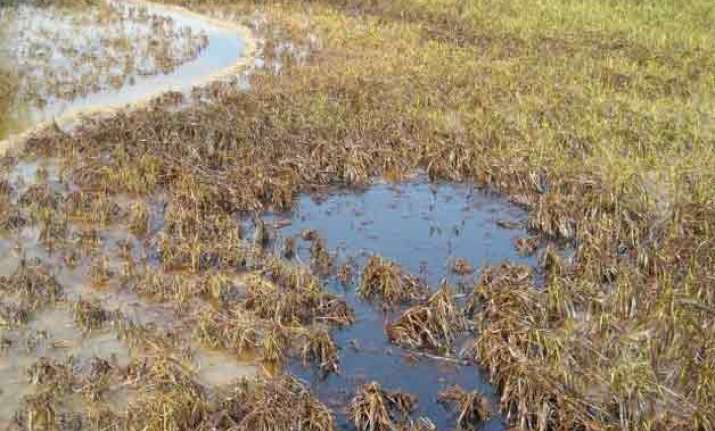 Machilipatnam: Gas and crude oil from an ONGC well leaked causing panic among farmers at Chinnapandraka village in Kruttivennu mandal of Krishna district today evening and damaging crop in more than hundred acres.  
Machilipatnam Revenue Divisional Officer (RDO) P Saibabu told to PTI  that gas and crude oil from an ONGC well leaked  this evening at Chinnapandraka village which caused a panic among farmers.
By the time ONGC engineers managed to plugged the leak about 9 pm today, the crude oil had spread over 100 acres of land damaging the rabi crop.
The RDO said that ONGC officials arriving tomorrow would assess the loss and investigate the exact reason for the oil leak.
He also said that ONGC officials had agreed to pay compensation to the affected farmers.