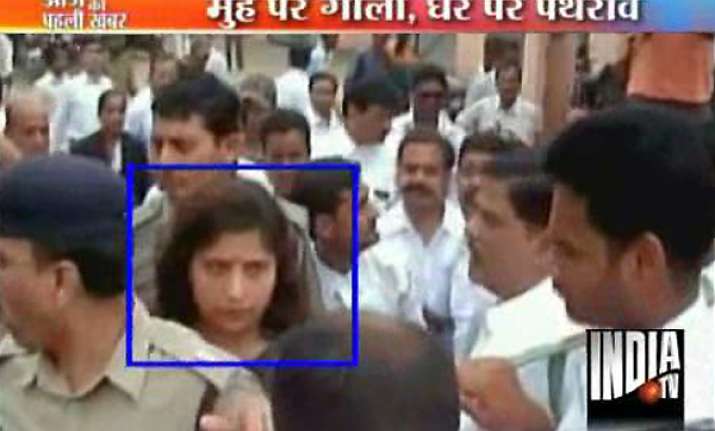 Sambalpur (Odisha), Apr 24: Irate lawyers here today chased the district collector, abused her and ransacked her residential office alleging highhandedness, police said.
Collector Mrinalini Darswal and Sambalpur Bar Association president Pramod Kumar Rath lodged FIR and counter FIR against each other at the Town Police Station here.
"We have received three FIRs in this connection. While lawyers lodged an FIR, one FIR each has been made by the district collector and the deputy sub-registrar, Sambalpur," Western range DIG R P Koche told PTI.
The unpleasant incident took place over protest by the lawyers against increase in valuation of land in January. An argument also took place at the office of the deputy sub-registrar over the issue this morning.
Subsequently, the advocates and the collector had arguments over the issue during which the lawyers allegedly tried to confine her at a place and chased her hurling abuses when she wanted to escape.
The irate lawyers then turned their ire on her residence and hurled stones, destroyed flower pots, furniture and electronics equipment.
Revenue Divisional Commission K C Barik, DIG R P Koche rushed to the spot and rescued her.
While Darswal accused the lawyers of trying to manhandle her, hurling abuses at her, damaging furniture at her residential offices, president of the district bar association Pramod Rath claimed the Collector was responsible for the "unfortunate" incident.