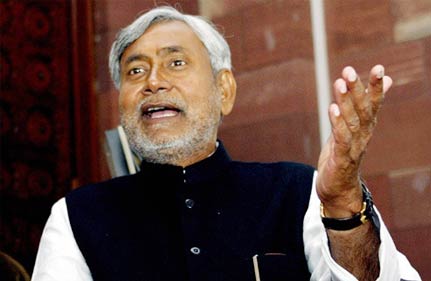 Patna, Nov 30: In a bold move to weed out corruption, the Bihar government will soon enact a law, making it mandatory for state agencies to extend services to people within a stipulated time frame, Chief Minister Nitish Kumar today said.
"We will soon bring the Right to Service Bill so that the government and its agencies extend services to people within a stipulated time frame," Kumar told reporters here.
He said the proposed legislation would come in handy in weeding out red-tape and corruption.
For example, Kumar said people used to suffer a lot in obtaining income certificates, depositing bills and other services related to transport department.
"The new legislation will fix accountability and responsibility of officials for reaching the services required by the people," he said.
"It is the right of the people to avail services to be provided by the state government and its agencies and lapses on the part of officials in discharge of their obligations will amount to violation of proposed act," Kumar said.
Referring to his election promise that the state government would ensure confiscation of property of corrupt public servants and run schools there, he said applications were being filed by the prosecution agency in this connection.
Kumar said a Common Minimum Programme for governance would be evolved for the next five years after the winter session of the state legislature that will end on December 9.
The Chief Minister said he would resume his popular 'Janata Ke Darbar men Mukhyamantri' programme to get a first-hand account of problems facing the common man. PTI