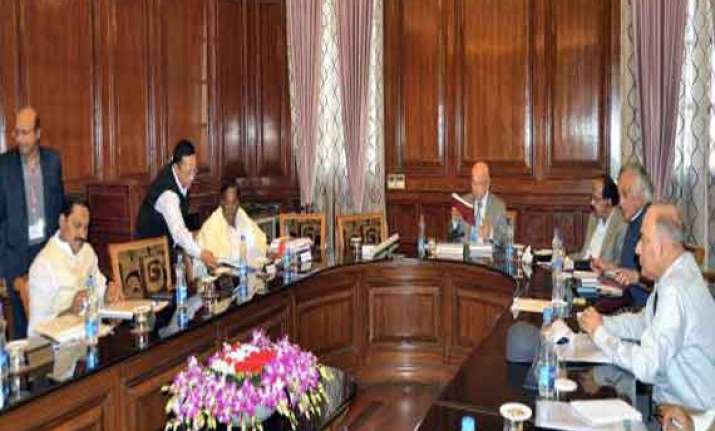 New Delhi/Hyderabad: Taking another step for formation of separate Telangana state, the union cabinet Friday gave its nod for Andhra Pradesh reorganization bill, said official sources.
The approval came at the two-hour long meeting held at the prime minister's 7 Race Course Road residence in the national capital.
The bill is aimed at creating Telangana as 29th state comprising 10 districts and Hyderabad as its capital.
The cabinet cleared the bill despite opposition by the central ministers from Seemandhra. It also reportedly turned down the proposals for making Hyderabad a union territory or formation of Rayala-Telangana by adding two districts of Rayalaseema to Telangana.
The cabinet, however, reportedly recommended a financial package to Rayalaseema and north coastal Andhra. It also agreed to provide financial assistance to develop capital of residuary state of Andhra Pradesh.
It was also reportedly decided to discuss in parliament the amendments proposed to Andhra Pradesh State Reorganisation Bill 2013 during the debate in the state legislature.
The cabinet meet was followed by a meeting of Congress Working Committee (CWC), which discussed the latest developments on Telangana.