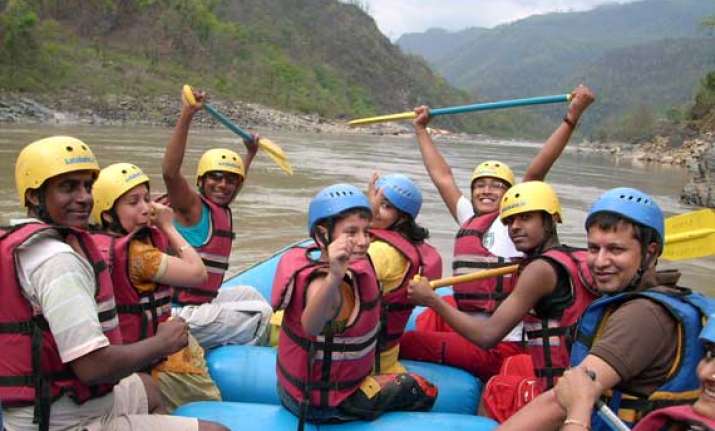 New Delhi: Fond of adventure sports and river rafting? You need not go to foreign countries for such adventure sports. 
India has ample opportunities for river rafting for those who love adventure sports.
Just go the 'Desi way' and explore these 10 hotspots for rafting in India: 
1. Rishikesh
Rafting at Lakshman Jhoola in the fast waters of river Ganga, is a good experience. One can raft up to 8 kms, 16 kms and 25 kms, depends on one's own will. It's a great rafting adventure with whirlpools and rapids in the water.
There are various grades for river rafting which decide the scale of adventure from mild to wild experience of the sport.
There are even curious names for these rapids like Sweet Sixteen (Grade-1), Marine Drive (Grade-2), Three Blind Mice (Grade-3), Cross Fire (Grade-3), Roller Coaster (Grade-4) and Golf Course (Grade-4).