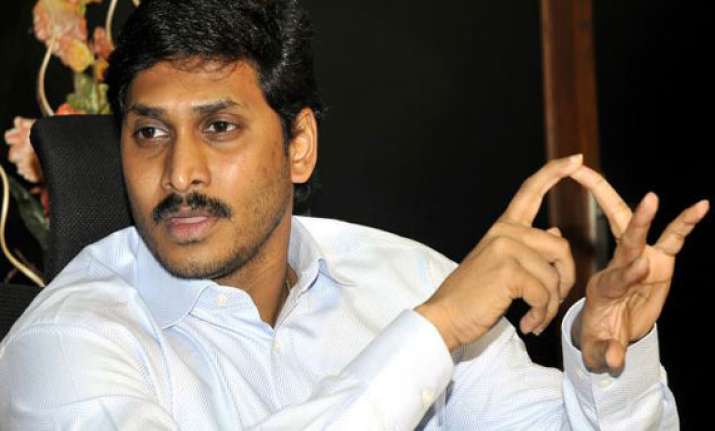 New Delhi: YSR Congress President Y.S. Jagan Mohan Reddy on Tuesday  said that happenings in Indian Parliament would put even Pakistan to shame.
He called  for Andhra Pradesh bandh on Wednesday to express the party's disapproval of the bifurcation that took place in utter disregard of democratic conventions.
Protesting against the blackout during passage of Telangana bill by Lok Sabha , Jagan Mohan Reddy said even in a country like Pakistan also, this type of democratic violation would not take place.
Jagan said, Congress party president Sonia Gandhi had resorted to such an act like a dictator.
He  said Sonia Gandhi stooped to the lowest ebb  by passing the bill in a totally despicable and hush-hush manner.
' We talked of Hitler as a dictator but now Sonia would put even Hitler to shame', Jagan said, squarely blaming Sonia, Chandrababu and BJP for  Telagnana bifurcation .
He said, Congress leadership has bifurcated the state for political mileage and for votes and seats, and the passing of the Telangana bill by Lok Sabha stood as witness for the undemocratic act.
"They have adopted the bill by suspending some of my Seemandhra colleagues and clearing the House of other Seemandhra members. This is unprecedented and condemnable," he said.