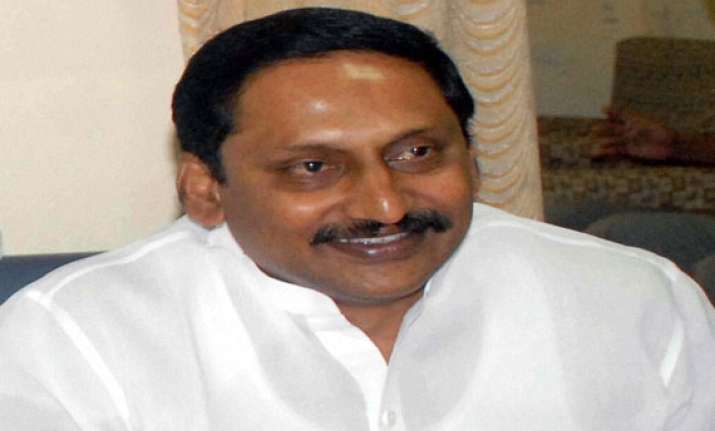 Hyderabad: Amid speculation that Andhra Pradesh Chief Minister N Kiran Kumar Reddy would quit in protest against state's division and launch a new political party, a group of ministers from Seemandhra are discussing an alternative course of action by remaining loyal to Congress.  
"We are discussing how to safeguard Congress, since we have the responsibility. How to boost the morale of our MPs who are putting up a fight (in Delhi)," state Revenue Minister N Raghuveera Reddy told reporters here today.  
State Congress president Botsa Satyanarayana, who is not known to be in the Chief Minister's camp, is among the ministers taking part in the deliberations.  
The Chief Minister, who has been staunchly opposing division of AP, held consultations with a group of ministers and a large number of Congress MLAs and MLCs from Coastal Andhra and Rayalaseema at his camp office last night.  
Speaking after the meeting, some ministers said Reddy is contemplating resigning from his post and launching a new party.
State Rural Development Minister D Manikya Varaprasad, however, felt that Kiran Kumar Reddy is loyal to the party leadership.
Another minister Kondru Murali Mohan opined that a new party, in the event of being launched, may not have much success at the hustings.