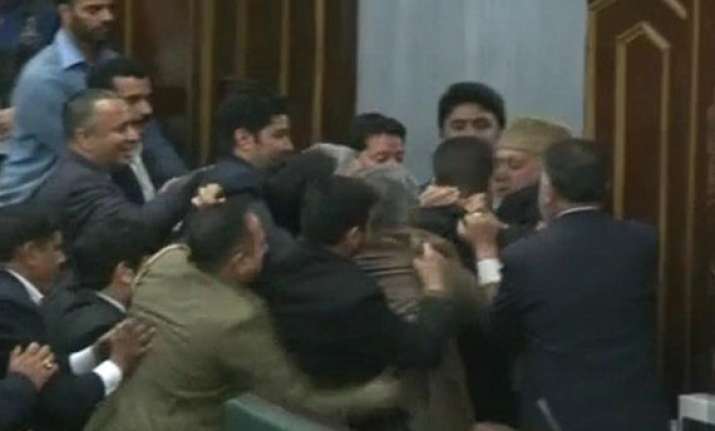 Jammu: A People's Democratic Party MLA Syed Bashir Ahmed today slapped a marshal while being evicted from the Jammu and Kashmir legislative assembly.
He was soon overpowered by other watch and ward staff and  evicted from the House, on orders from the Speaker.
Syed Bashir Ahmed was raising the issue of Kahmiri pandit migrants from Pulwama, who have not received ration this month till now.
"I wanted to raise this issue in the assembly today, but the Speaker did not allow, saying it was question hour", said Bashir Ahmed.
"I met Kashmiri pandit migrants yesterday and they told me they still haven't got ration till date. It was my responsibility as an assembly member to raise the issue, but they did not listen to me. What is the use of this assembly", Bashir said.