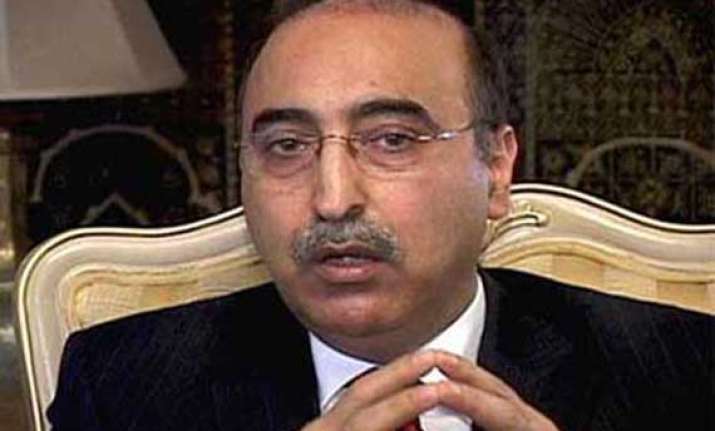 New Delhi: Pakistani High Commissioner to India Abdul Basit was among four envoys who presented their credentials to President Pranab Mukherjee here today.  
According to a Pakistani High Commission release, after the ceremony, Basit conveyed his warm wishes to the President from Pakistani Prime Minister Nawaz Sharif and hoped that the new government will engage fruitfully with Islamabad.  
The High Commissioner said that Sharif was resolved to changing the bilateral narrative of conflict into a one underpinned by cooperation, mutual interest and mutual trust.  
He said Pakistan hoped that the next government would move quickly and resolutely to engage fruitfully with Pakistan as desired by the people of both sides of the border and the Line of Control.
Pakistan High Commission had postponed till today their National Day celebrations on March 23 as they were awaiting presenting of credentials by the new High Commissioner.  
According to Rashtrapati Bhavan spokesperson, the other envoys who presented their credentials were Ambassador of Colombia Monica Lanzetta Mutis, Ambassador of Guatemala Georges de La Roche Du Ronzet Plihal and Ambassador of Bosnia and Herzegovina Sabit Subasic.