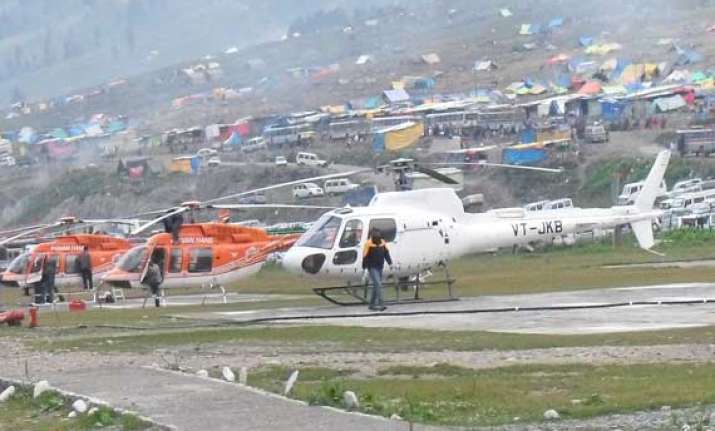 Jammu: Online booking of helicopter tickets for this year's Amarnath yatra shall commence on March 27.  
Earlier, the Shri Amarnath Shrine Board (SASB) had decided to commence the online booking of helicopter tickets from March 17 but now it has been re-scheduled, Board Chief Executive Officer Navin K Choudhary said today.  
The Amarnath pilgrimage will be 11 days shorter than 2013. The 44-day long annual yatra in South Kashmir Himalayas will begin on June 28 this year.
The SASB has made arrangements with Pawan Hans Limited, Global Vectra Helicorp Ltd and Himalayan Heli Services Pvt Ltd, he said.
Online booking facility shall be available from 10.00 AM onwards from March 27 on the websites of the aforesaid Companies i.e www.pawanhans.co.in, ww.onlineglobalhelicorp.com and www.himalayanheli.com respectively.