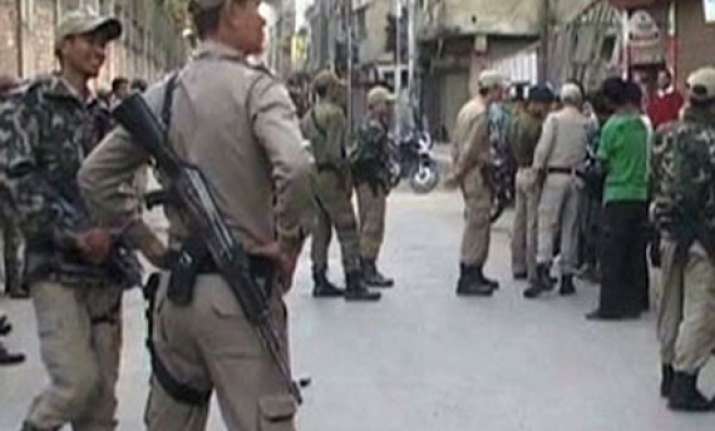 Imphal:  A havildar of the 1st India Reserve Battalion (IRB) has been suspended over his alleged assault on a journalist of local English daily earlier this week, police said today.
Mohammed Majibur Rahman was placed under suspension with effect from February 11 by an order issued by the commandant of the 1st IRB for allegedly beating up Aribam Chaoba alias Dhananjoy, a senior journalist of 'Imphal Free Press' on the night of February 10.
A departmental inquiry will be held into the incident, police said.
Chaoba was beaten up allegedly by the havildar while returning home at around 11.30 P.M. after duty, at the Kangla Northern Gate area here.
In his FIR, Chaoba has said that even after showing his identity card, he was accused of being a 'thief' moving around late at night by Rahman, who then went on to beat him up.
The Additional Director General of Police (Armed Police) has in an order issued yesterday asked Manipur Rifles, IRBs and state forces "to ensure that men on duty are polite and firm in dealing with the general public."
All Manipur Working Journalists' Union (AMWJU) President W Shamjai told reporters yesterday that they would be filing a case in court seeking justice for Chaoba.
Various civil society organisations, including students' bodies, have condemned the incident and demanded action against the IRB havildar.