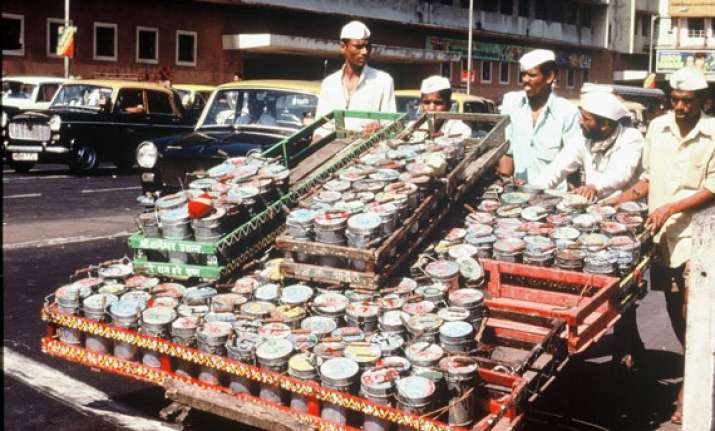 New Delhi: The city of dreams, Mumbai is the biggest metropolitan. People are busy with their routines and work. So busy, that they hardly have time to do their household work specially cooking.
Thanks to the 'Dabbawallas' of Mumbai which have made things easier for the Mumbaikars.
They are a boon for the people. 'Dabbawalas' are the people who carry lunchboxes and deliver them to the customer.
They serve hot fresh cooked food in tiffin thus making it easy for the office goers.
Here is a glance of these hardworking men: