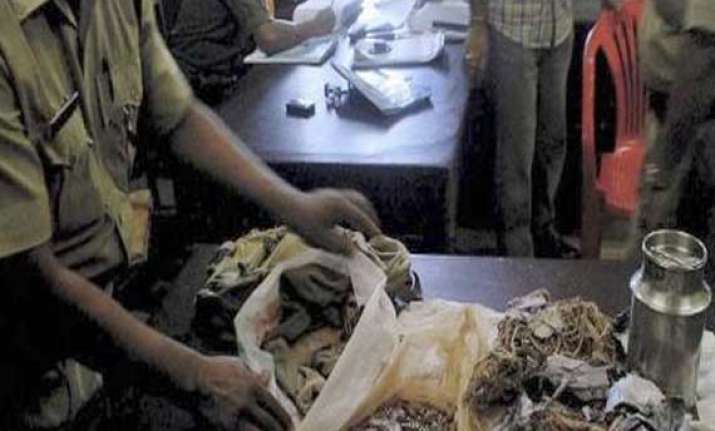 Medininagar: Barely two days before the first phase of polling in Jharkhand, two improvised explosive devices (IEDs) were recovered from Dema village under Harihargunj police station in naxal-affected Palamau district today.
Superintendent of Police Y S Ramesh said the recovery of the IEDs, weighing 10 kgs and 5 kgs, was made when security personnel were on a routine anti-naxal combing operation. 
The securitymen spotted an exposed wire on a 'kuchcha' road and recovered the IEDs planted there, Ramesh told PTI.
The explosives, planted in view of the April 10 polling to target security personnel, were defused by the bomb disposal squad, he said.
First of the three-phase polling in Jharkhand would be held in Chatra, Koderma, Lohardaga and Palamau constituencies on April 10.