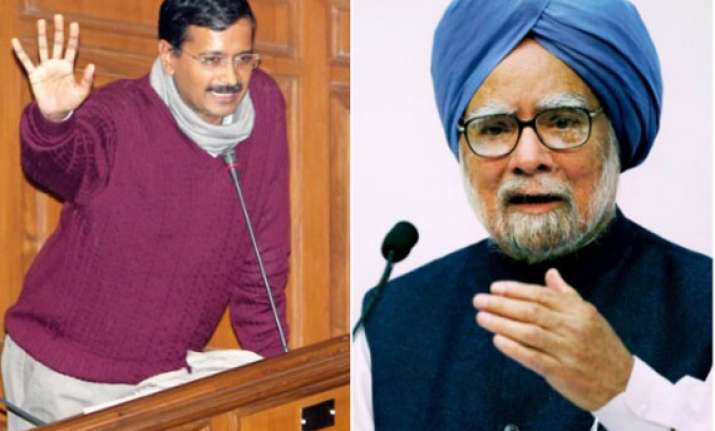 New Delhi: Delhi Chief Minister Arvind Kejriwal has sought Prime Minister Manmohan Singh's intervention in retaining nine senior IAS officials who were transfered out of city government by Home Ministry earlier this month.
In a letter to Singh, Kejriwal said all these officials have vast experience and his new government required their services, top sources said.
We are new in government and need "good officers" who have been working with Delhi government for some time, he said in the letter.
Sources said the AAP government was very upset over the transfer of these senior officials by the Home Ministry without discussing the matter with the chief minister.  
In 2012, the then Chief Minister Sheila Dikshit had complained to Prime Minister Singh against the "unilateral transfer" of 25 senior officials of Delhi government by the Home Ministry. Dikshit had strongly protested the transfers by the Home Ministry and did not release majority of the officers.
The nine IAS officials were transferred on January 10.