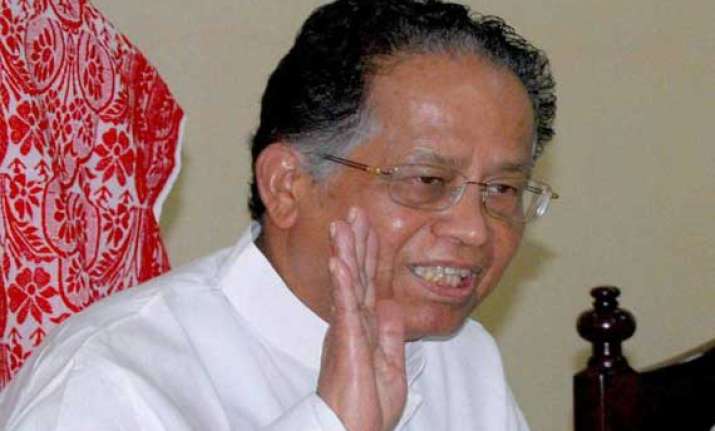 Guwahati: North East region's first ever Gas Insulated Sub-station was inaugurated here yesterday by Assam Chief Minister Tarun Gogoi who said power was a priority sector for his government.
"That is why our Government has initiated reforms to augment the power sector in the state," Gogoi said at the inauguration of the Assam Electricity Grid Corporation Limited's Gas Insulated Sub-station (GIS) making Assam the eighth state in the country to have a GIS.
Stating more GIS should be set up as they require less space and they are less hazardous, Gogoi pointed out that the power sector reforms initiated in 2005 with funds from ADB had brought about improvement in the sector.
"Today generation, transmission and distribution of power have improved. New power sub-stations have come up and this has augmented the power sector in the state," he said.
Emphasising the need to reduce the transmission and distribution losses to further improve upon the power scenario in the state, Gogoi said power is the catalyst for development and without power no state or country can progress.
"Power is required in every sector and it is the engine of growth and progress.
The yardstick of progress of a state or country is measured in terms of power consumption.
The more the power consumption, the greater is the prosperity of the state or the country," he said.
"We have to complete the power projects on time and to augment the transmission and distribution network to meet the ever increasing demand for power," Gogoi added.
Speaking on the occasion, Assam Power minister Pradyut Bordoloi said the power sector reforms initiated by way of unbundling of the Assam State Electricity Board (ASEB) in 2004-05 have yielded positive results.
"Today the combined capacity of transmission and distribution has gone up from 560 MW to 1600 MW. Guwahati which had only 8 distribution sub centres in 200 -06 has today 22 sub centres."
He exuded optimism that the coming of the Margherita thermal power project and the BTPS together with the Lower Kopili hydro electric project would result in "sea change" in the power sector by 2014.
The Power Minister attributed delay in commissioning of some power projects like the ones in Bongaigaon and Margherita due to environmental clearance and coal linkage.