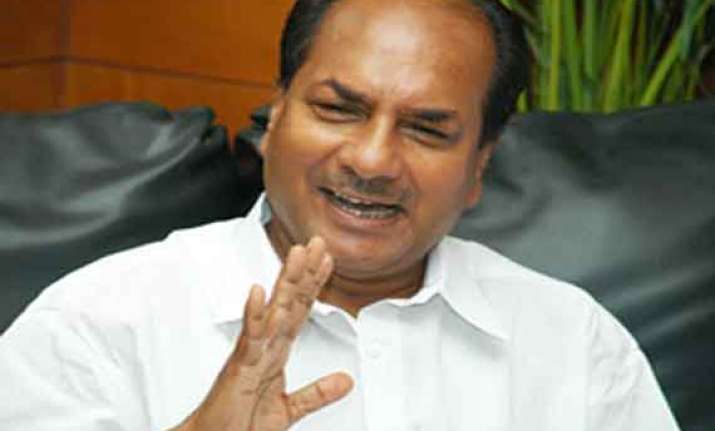 New Delhi: After scrapping the Rs 3,600 crore AgustaWestland chopper deal, Defence Minister AK Antony today said the cancellation of contracts leads to delays in modernisation of armed forces but the Government will continue to take such actions to end malpractices and corruption in military acquisition process.
Addressing a press conference at the biennial Defexpo military exhibition, the Defence Minister admitted that the military procurement process "may not be 100 per cent clean" but the strict actions such as blacklisting of firms has sent a strong signal to vendors that any "mischief in Indian acquisition process can be dangerous".  
"We have to take strong actions to end corruption and malpractices in the defence procurement process. Sometimes this may lead to delays and setbacks but this helps us to streamline the system...
"But if there are malpractices and corruption, you have to cancel, you have to punish and if the charges are proved, you have to blacklist. That is our law and we will continue to do that," Antony said.
The Minister was asked if the blacklisting of firms has delayed the modernisation of armed forces and whether there could have been any other way of handling the chopper deal than cancelling it.
The Defence Ministry cancelled the chopper deal on January 1 after allegedly finding AgustaWestland guilty of violating the pre-contract integrity pact.