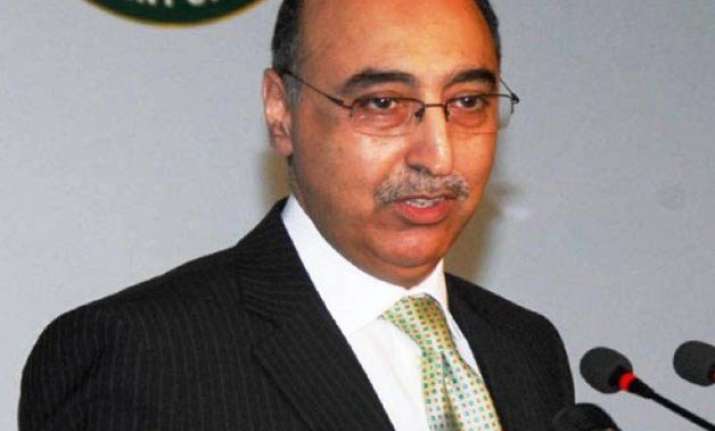 Kolkata: Affirming that 2008 Mumbai attack mastermind Zakiur Rehman Lakhvi "was not released and still in detention", Pakistan's High Commissioner in India Abdul Basit today gave assurance that the country's judiciary would take action against him.
"I want to tell you that Mr Lakhvi has not been released, he was in detention and continues to be in detention," Basit said while speaking to reporters at a programme here today.
On how much time the trial would take to complete, Basit said that it might take sometime as the scene of crime was in India.
"I think it will take sometime because the crime scene was in India. We got all the evidences from India. I can give you so many things even at this stage with so many gaping holes elsewhere but I will not like to enter into a debate on that issue. I will request you not to jump the gun and draw premature conclusion," he said.
Stressing that Pakistan was a changed nation with a strong civil society and an independent judiciary, Basit said, "Please do not judge us through a narrow prism. Pakistan has changed a lot in the last 10 years. We have a very strong civil society, we have a very robust media, an independent judiciary. So Pakistan is not the same country it was some 20 years ago."
"It is a trial and it is a matter sub-judice. Now the prosecution is doing its best on whatever evidence and witnesses we have to move forward. I will not like to jump the gun," the high commissioner said.
Basit further requested the media "not to create any hype" regarding the issue as it may indirectly affect the judicial process in the neighbouring country.
"Even if he is granted bail, why to create hype? I do not understand because the trial hasn't stopped. Please try to understand how judiciary functions in Pakistan," he said.
Observing that it (hype) was not called for, Basit said "By creating hype you are indirectly affecting the judicial process in Pakistan. Let the judicial process take its course and as far as prosecution is concerned, I can assure you that we are doing our best."