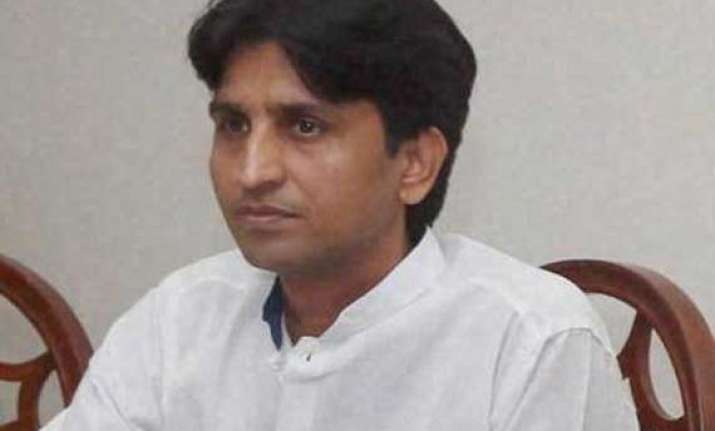 New Delhi: The Aam Aadmi Party on Monday claimed that the Amethi district administration late night asked the family of Kumar Vishwas, the party's candidate from the constituency, to leave the district or else they will be arrested.
Citing Election Commission rules, the district administration asked Kumar Vishwas's wife, children and other family members to leave Amethi by 11 pm, after the time of campaigning ended, as they were not its "registered voters".
Meanwhile, Vishwas clashed with the local police claiming harassment. Vishwas alleges police landed up at his house and asked his supporters, who are not voters of Amethi to leave the city or face arrest.
The police say they were enforcing Election Commission rules to ensure outside campaigners leave Amethi after the campaigning ended on Monday evening, considering Amethi goes to polls on Wednesday, May 7.
Vishwas reportedly got into a verbal spat with the police accusing them of targeting only their party while ignoring the Congress and the BJP.
Kumar Vishwas is taking on Congress Vice President Rahul Gandhi and BJP leader Smriti Irani in Amethi in the Lok Sabha elections.