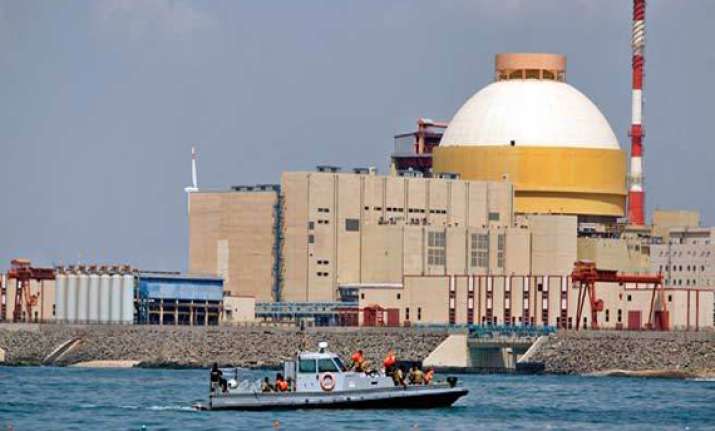 Chennai: The first unit of Kudankulam Nuclear Power Project (KNPP) Monday fed the southern power grid with 20 percent of its rated capacity at an average, stated a report Tuesday.
The 1,000 MW unit, which was resynchronised with the grid Oct 25 night generated 200 MW power at an average Oct 28, up from 188 MW generated Oct 27, according to a Power System Operation Corporation Ltd report.
Power System Operation Corporation operates the power grids - regional and national - and is a wholly owned subsidiary of Power Grid Corporation of India Ltd.
On Oct 22, the 1,000 MW capacity KNPP unit was synchronised for the first time with the power grid at 2.45 a.m., and generated 75 MW of power.