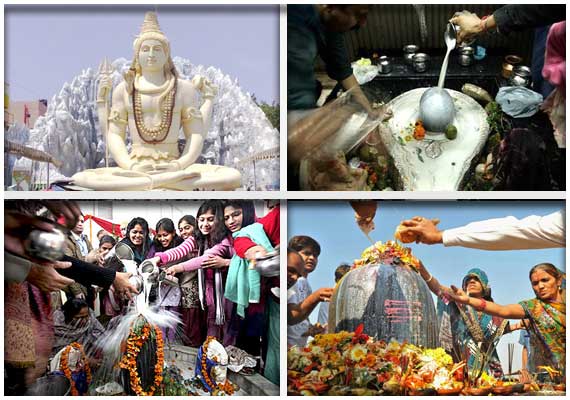 New Delhi: Maha Shivratri is a Hindu festival celebrated every year in reverence of Lord Shiva. It is also known as padmarajarathri. 
Shivaratri literally means the great night of Shiva or the night of Shiva. It is celebrated every year on the 13th night/14th day of the Maagha or Phalguna month of the Hindu calendar.  
Celebrated in the dark fortnight or Krishna Paksha of the month of Maagha according to the Shalivahana or Gujarati Vikrama or Phalguna according to the Vikrama era.
According to the Puranas, during the great mythical churning of the ocean called Samudra Manthan, a pot of poison emerged from the ocean.