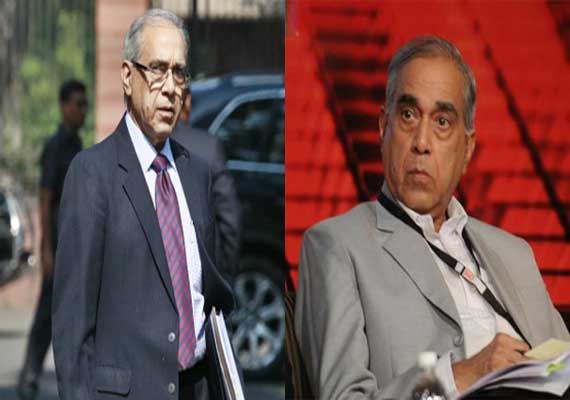 New Delhi: Nripendra Mishra, PM Narendra Modi's principal secretary, has a way of working with politicians across the ideological spectrum and those who have worked with him swear by his impeccable administration skills.
The functional role of the PMO is to provide secretarial assistance to the prime minister. The office of the prime minister has few select officers of the Indian Civil Service (ICS) who work with him.
Their role is to manage and coordinate government and help his office.
Known for finishing work in record time, Mishra has a reputation for delivering what has been asked with absolute perfection.
Modi's new government will work under his hawk eye, and it looks like they couldn't have picked a better man for the job.
Mishra, an Uttar Pradeshcadre officer, had served as principal secretary to Kalyan, chief minister of the BJP's first government in the state, in the early 1990s.
Like Modi, Kalyan was a proponent of administrative reforms. He was swayed by Mishra's proposal to introduce a single- window scheme to clear industrial and investment plans, thus infusing transparency and efficiency into the system.
But the state BJP was upset with Mishra for not obliging its cadre, which had high expectations from the government. Equally upset was the Rashtriya Swayamsevak Sangh.
The Sangh's Hindi mouthpiece, Panchjanya , carried an article alleging Mishra was close to the US, on the basis of the bureaucrat having been spotted in the company of a Washington policy work.
Panchjanya was edited by the late Bhanu Pratap Shukla, who was close to then BJP president Murli Manohar Joshi. Some have insinuated that Joshi may have instigated a campaign against Mishra to destabilise Kalyan's government.
Kalyan was unmoved by the canards but Atal Bihari Vajpayee and L. K. Advani told him he had no choice but to get rid of Mishra.