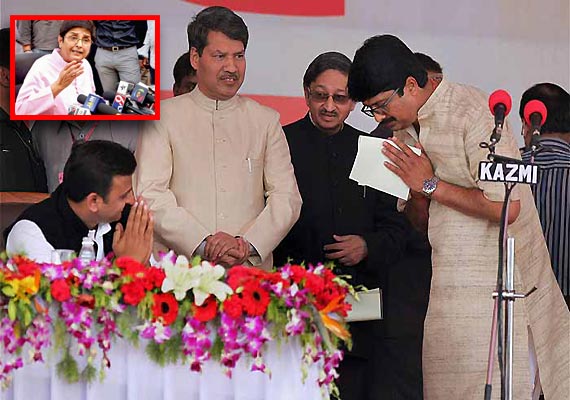 New Delhi, Mar 19: Team Anna member and former IPS officer Kiran Bedi has lashed out at the UP chief minister Akhilesh Yadav for appointing Raghuraj Pratap Singh alias Raja Bhaiya as the state jail minister.
Raja Bhaiya had spent a large part of Mayawati's tenure cooling his heels in the jails. 
Interestingly, Raja Bhaiya won by the largest margin in the recent UP assembly elections  from Kunda seat. 
On her part, Kiran Bedi got the Magsaysay Award for her pathbreaking performance while being Inspector General of Prisons, Tihar Jail, Delhi. 
Kiran Bedi today Tweeted...  
"Prisons Min in UP has huge crime record. He would not be eligible even for a Peon's job! We vote/accept them. To (mis)rule us! Unite for R2R"
R2R means Right to Reject.