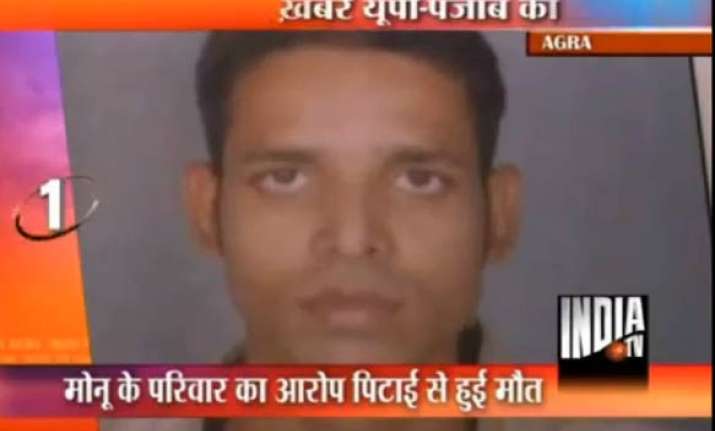 Agra, Jul 8 : Monu Saxena, a youth arrested in a kidnapping case was found dead on Thursday in the Sikandara police station lockup. 

Monu and his brother Sonu were arrested on Wednesday evening for kidnapping a businessman Vivek Goel. The businessman's sim card and cellphone was seized from Monu, police said.

Monu's family alleges that he died of beating inside the police lockup.