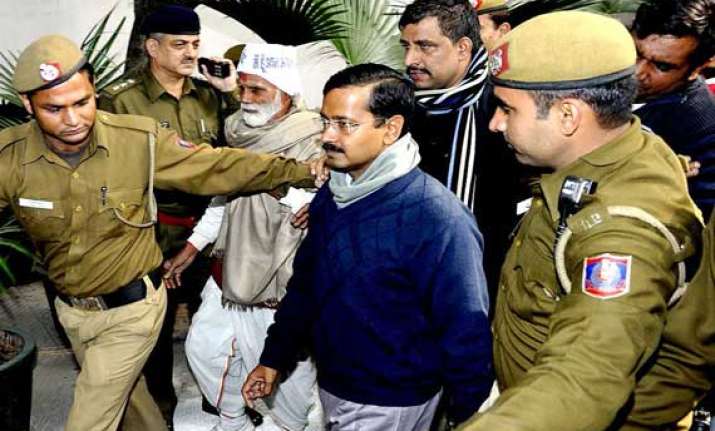 Varanasi: Aam Aadmi Party leader Arvind Kejriwal today wrote to district administration here asking it to withdraw his police protection and accused a senior police officer of being "biased".
In a strong worded letter to the District Magistrate of Varanasi, Kejriwal said that a deputy Superintendent of Police has given a "false report" alleging that he was using various means to attract media focus and was holding meeting in BJP dominant areas in the city and was speaking against Modi and BJP.
Kejriwal through his letter asked whether the deputy SP want that he should not speak against Modi in the city and campaign as according to what he says.  Kejriwal alleged that this was biased and a pro-Modi and BJP approach.
The AAP leader said,"in this condition a free and fair election might not be held in the temple town here." Kejriwal, through his letter, also said that he doesn't need the security and it should be withdrawn.