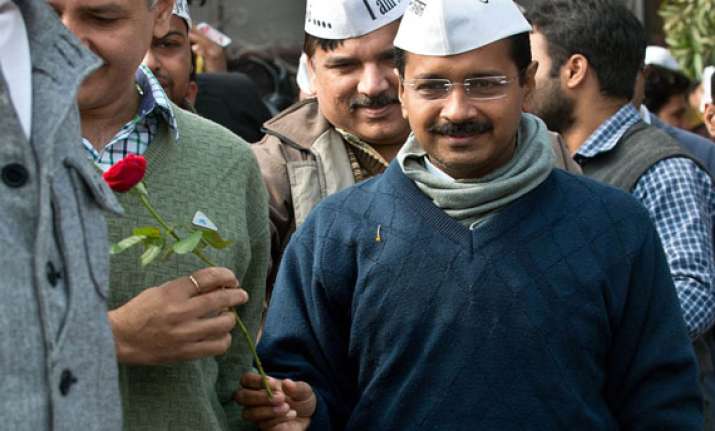 New Delhi: The 40-day-old Aam Aadmi Party government in Delhi is now in doldrums with chief minister Arvind Kejriwal saying on Monday that he would prefer to quit "a thousand times" if the Jan Lokpal Bill was not passed.
As Kejriwal was saying this, another MLA Rambir Shokeen announced he would withdraw support to the fledgling government having a strength of 35 in a House of 70.
Kejriwal had yesterday threatened that he would quit if the Centre did not okayed the Jan Lokpal Bill.  Today, he repeated his threat with an ominous warning that he would resign "a thousand times" if the Jan Lokpal Bill was not cleared by the Centre.  
Kejriwal also tweeted that he would sacrifice the CM's chair in order to eliminate corruption.
Congress and BJP leaders lashed out at Kejriwal saying he was indulging in mere posturing.
Congress leader and former Delhi unit chief J P Agrawal said, "Kejriwal has been making threats over and over again that he would quit. This is improper.
"He has become the chief minister on the invitation of the Lt Governor.  Our party is extending support to him, and in a democracy it would be better if he sits with others and irons out issues."